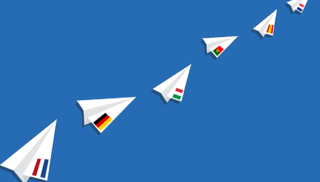 I am sure we all agree we now live in a world where it is no longer difficult to communicate with someone in just about any country. Business leaders have recognised this transformation as a fantastic opportunity to grow their business in exotic new markets, but often find international expansion a challenging process despite the ease in which they can communicate their message. We can all agree that lead generation is the vital first step in the B2B sales process and this blog will offer guidance on some ways to make life easier when trying to win new business in overseas markets.

The difference that commonality can make
Central to the success of a telemarketing call is the ability to quickly build rapport with your prospect. Often when looking to develop business in a new market an inside sales team will overlook the importance of understanding the differences in business culture between their new target market and their existing clients at home. Before beginning any telemarketing activity you should prepare a briefing for your inside sales team on any differences in the business culture of your target market- for instance you should take into account how your prospects would like to be addressed, the usual working hours in the area, when they usually take lunch, how do they prefer to be contacted, and when do they take their holidays?
Doing this at the outset will help your inside sales team build a stronger rapport and seem less 'foreign' to your target market. By also taking into account factors such as local holidays and business hours you will also avoid wasting precious calling time trying to talk to prospects that are not in the office.
Where possible, take advice on the above from someone who knows the country well and ideally has either worked or done extensive business in the country. It would also be wise at this point to look into having someone from the target country perform the telemarketing on the campaign for you, at least initially to get the ball rolling in terms of business development.
Language barrier
Perhaps the biggest challenge to telemarketing in overseas markets is the language barrier. You will often find that a portion of prospects are written off from the outset simply because they don't speak the same language as you, which I am sure you agree is less than ideal. Even if they do speak English, you will find that prospects are generally much happier, relaxed, and therefore easier to sell to if they are having a conversation in their own language.
To reiterate the above, having a local speaker who is aware of the business culture of your prospective market is the best way to generate leads in a new market, but skilled professional foreign speakers are often very hard to find, and therefore command a higher salary to bring into your team full time. It can be an expensive risk hiring such a staff member at the outset of a period of potential international expansion where you have no guarantees of success or income from your new revenue stream. This is where a service like INCo's can come into its own taking away the burden of managing a new member of staff on top of your existing team and removing the risk of a difficult conversation if things don't work out. Again it is ideal not only to get someone with language skills but also someone with specific telemarketing experience working in your target market to achieve optimal results.
Translate your content
When looking to enter a new market in a country that doesn't speak your native language make sure you have content translated into the native language from the outset. When translating content, make sure you are using a good quality translation service to ensure the original message of your content remains and nothing is 'lost in translation'. This is also something that INCo can help with and we are able to translate content into nearly any language your target market may speak.
It may be too much of a financial risk to invest in wholesale translation of all your content and website before winning any business in your target market, but you should translate at least 3 of your most used pieces of content to ensure that any initial email marketing and telemarketing follow ups take place in the native tongue.
Over time you will want to build up your library of content in all the languages spoken to your target market, perhaps try to set milestones for future translated content pieces which will result in a steady stream of fresh content for your target market. It is also a good idea to consider having your website translated too, perhaps even investigate having a new website built and hosted on a domain local to your target market.
Looking to accelerate your B2B Sales Strategy?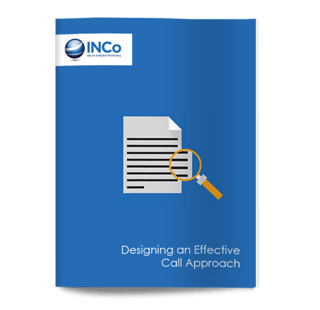 Download our guide to designing an effective call approach to learn how to create a structure which empowers you to engage in meaningful conversations with prospects across the globe.