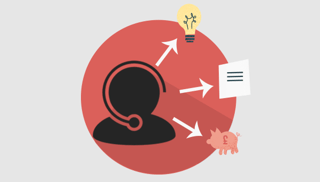 Closing the opportunity, getting the appointment, getting the sale; that's the goal isn't it? But how do we tee it all up and how do we get the answers we crave to get us the commission and bonus for getting the sale or confirming the appointment? Even with the best marketing team in the world providing a never-ending flow of MQLs, there can be times where a sales consultant needs to rely solely on their skill and experience to engage with those prospects who are a little cooler.
Having worked with some of the biggest blue-chip names in the Advertising & IT sectors in direct sales both on the telephone and face to face, I would say that I have experienced lots of different closing techniques. My involvement with such varied, high-quality organisations has allowed me to be attend many different training inductions, and my involvmement in sales master classes have given me lots of different knowledge and tactics which I often put into practice when on the telephone. With over 15 years' experience in top performing telemarketing and lead generation, I now have my own style that I prefer to use when calling for IT Telemarketing. These skills are something I strive to share with my team, encouraging each of them to make use of the experience and to adopt some, or all, of my well-practiced and effective sales techniques.
Do you know the most important part of the close?
So many begin to think of how to turn the END of a conversation into a close, but that's not where the most important part lies.
Just like any introduction in our day to day lives, we form an opinion of someone within minutes of meeting them, and being on the phone searching for sales opportunities is no different. I am a firm believer that the introduction of any lead generation call is the most important part.
INCo is the leading provider of telemarketing and digital marketing to the IT, Financial Services and Management Consultancies arenas, and we work with some of the largest organisations around the world. With every opportunity we find, we engage our clients directly by securing face to face meetings, calls or online demos per the client's preferences.
To do this successfully, we must ensure we are well armed before we even pick up the phone. Training plays a huge role in the processes we have at INCo, ensuring we know our clients propositions inside-out.
When I call out, I like to mention a few things in my introduction that will warm the prospect up to having an engaging conversation with me and will make them aware that there is something in it for them. It is always worth bearing in mind that the prospects we are reaching out to will receive lots of calls every day from other sales people, which means that we need to stand out more than the rest.
In my opinion, a good introduction should last no more than 30 seconds, and should demonstrate the value of the call.
Making them feel important
I try to create an instant relationship with prospects by encouraging them to believe that it was them specifically that I was looking to speak with, thus making my calls much more successful. A little added comment such as "it's yourself I was really hoping to have a chat with" can really go a long way.
By continously doing this correctly, you should find yourself having good conversations with relevant contacts.
Finding the need
After a successful introduction, I quickly try to discover if there is a "need." In this section of the call, I aim to find out a lot more about them, their company and the projects they are considering both in the future and the longer term; marrying this up with my client's expertise.
After establishing if there is a need, we should have all the information we require to determine if the prospect should be closed.
This is where we go into the close.
The Close
For this part of the call, I use a structure I like to call: "thanks, our ability, flattery and close!" Let me explain:
I always begin my close by thanking the prospect very much for their time; thanking them for giving me 10 minutes when I asked for a few minutes. I then thank them for telling me about their impending project. Next I explained to them that we would very much like to continue speaking to them in the future in order to assist them with their need.
By qualifying the need effectively, we know the prospect is the decision maker or project lead, we know the timescales, we know the budget route and we know there is an active project. I then finish my close on a very consultative note.
For me, the best approach is one which is entirely 'softly-softly'. I can be secure in this approach because I know that I have found a fully qualified lead that meets all of the criteria my clients are looking for. For me this approach makes it much easier for the prospect to say yes.
Another technique I usually include within my close, is to use different words which take the prospect on the same journey; positioning certain ideas in a way which makes it seem as though the prospect has set the tone, rather that it being dictated by us.
For example, we might have a client who wants us to close prospects by securing a date for a WebEx meeting rather than a face to face. When closing these prospects, I at times say that I felt that it was too soon for a face to face meeting, and in the first instance I would prefer to arrange a simple WebEx. By taking this approach, I find that 99 times out of a 100 a prospect will bite my hand off in their effort to agree to a WebEx as more often than not they expected to be hard closed to a face to face meeting.
By using the word 'simple' and by throwing in the alternative which was a face to face, we can end the call on a high, having secured an agreement to a WebEx appointment, which was the client's objective from the outset.
To round up and finish the call I end with lots of thanks, thanking them once again for spending so much time with me and for allowing us the opportunity to speak to them. When the prospect you are speaking with is backed by an organisation, I also like to throw in a statement like "with a bit of luck I'd love a big brand like yours to be a case study in the future".
This again makes the prospect feel like you really do care about their big brand, and that you will go above and beyond to ensure they are not just 'another opportunity'.
The old sales saying of people buy people is very true and I think many of the techniques which I use and share with my team are reflective of that. Another saying I pass on to my team is 'ABC - Always Be Closing' – and its one they all live by.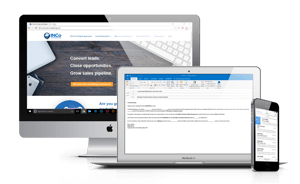 Follow up on your closed prospects with our email templates to make sure you secure the opportunity and close the sale.