INBOUND 2020, the annual digital marketing conference organised by HubSpot went virtual for the first time last week.
What would usually be the event of the year, taking place in Boston's Convention Center, INBOUND2020 was held online for an immersive, interactive digital experience for all attendees. Despite the change, HubSpot did not fail to deliver on their annual promise of showcasing their exciting and highly-anticipated product launches. Pioneering the future of business post-pandemic, HubSpot made their mark on what functionality is to come for business growth in 2020 and beyond.
This year, amidst the pandemic, HubSpot embarked on helping businesses thrive in the new normal and seize opportunities in a digital-first world by focusing on easy-to-use, powerful features that further add to the platform's capabilities.
The all-new functionality gives businesses the opportunity to further align their sales and marketing efforts, and create a seamless buying experience for customers.
We put together a list of those we believe will be most impactful to B2B organisations in tech, as well as SaaS:
Custom Objects for flexible, powerful data
Custom Objects used to be a unique selling point of Salesforce and a tool that has been longed for by HubSpot users for years. In the past, Custom Objects offered Salesforce users full extensibility and customisation to fulfil their ecosystems' needs. By introducing this functionality, HubSpot eliminates historical limitations and transcends the software to compete with players in the enterprise CRM market.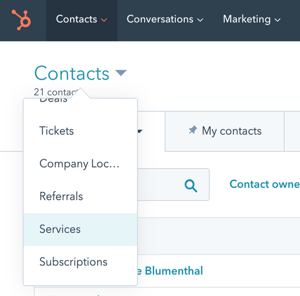 The newly upgraded Sales Enterprise Hub allows for an end-to-end custom sales process to simplify the lives of sales reps, admin and management. The Custom Objects function offers you flexibility and control of your data by introducing fully customisable objects, which can be structured to suit you. Customers can now diversify their data out with the constraints of previously fixed categories avoiding the need for sales teams to 'make do'. The days of exclusively using 'companies, contacts and deals' are in the past. Now, possible modifications include changing object name, properties and associated objects to create unique, improved data. For example, users can level up their buyer journey by creating automations for 'onboarding' to track efficiency of setting up their customers. The opportunities are endless.
In a bid for customers to work smarter not harder, HubSpot have ensured that Custom Objects can be structured to how users actually use it. With the same capabilities as any other data in HubSpot, users can embrace the power of automation through workflows and build insightful reports for improved learnings.
In short: Custom Objects are a game changer.
Adaptable Pricing for Database Growth
To compliment the current climate, HubSpot have introduced a customer-centric pricing model that allows you to optimise your marketing budget. Instead of paying for all the contacts stored in your database, HubSpot allows customers to safeguard their resources and only pay for those you're actively marketing to.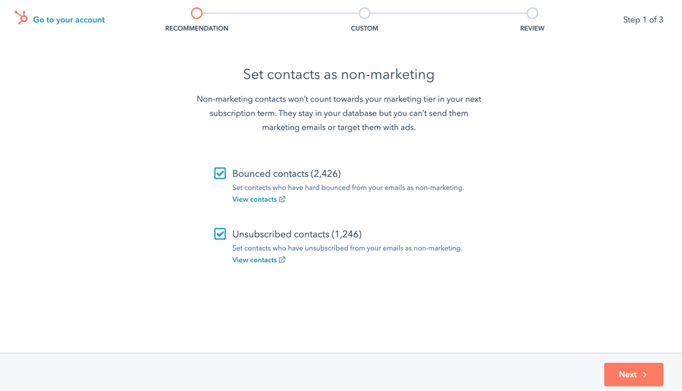 For inactive leads, customers have free storage of up to one million contacts. Each month, you are able to modify your contacts accordingly for full control of your database. This provides further flexibility to facilitate the ever-evolving business environment within the pandemic.
Account-Based Marketing (ABM) for high-value accounts
Even though HubSpot first rolled out the Account-Based Marketing (ABM) tools a few months before Inbound 2020, Brian Halligan and Dharmesh Shah made the announcement official during their key speeches. Another highly requested tool, the ABM tool facilitates increased collaboration between marketing and sales to close high value accounts. This feature is ideal for B2B organisations who have identified target companies that fit their criteria and want to develop a custom campaign to convert one or more target companies. The ABM dashboard allows teams to segment these target companies into tiers, target multiple decision makers within one company and monitor the performance of their efforts. This can lead to better internal communication, which paired with improved decision-making will unlock new levels of efficiency for both marketing and sales.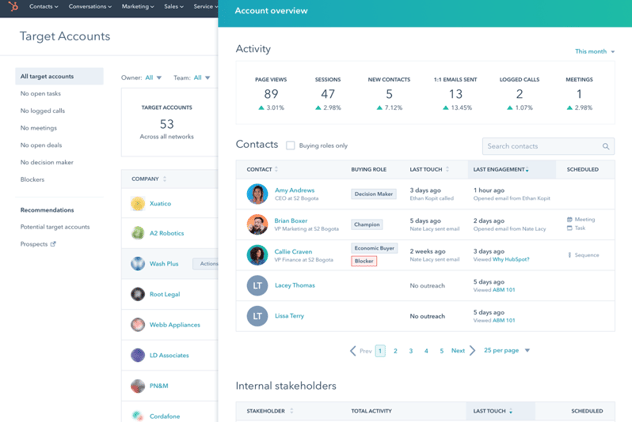 Shared account overviews have also been introduced to create a 'full picture' of prospects to target. This enhances the efficiency of your lead generation process by utilising knowledge and personalising customer experience. No confusion. No duplication. No guesswork.
Revenue Attribution Reporting for increased alignment and growth
Whether you're a Managing Director interested in revenue growth, or a Marketing Manager looking to report on the effectiveness of your marketing strategy, this update is what you've been looking for.
HubSpot's Revenue Attribution Reporting shows the impact of your marketing efforts to sales revenue. The upgraded reports allow you to dissect and analyse each interaction with the prospect along the buyer journey and assign credit to each step. Credit where credit is due after all.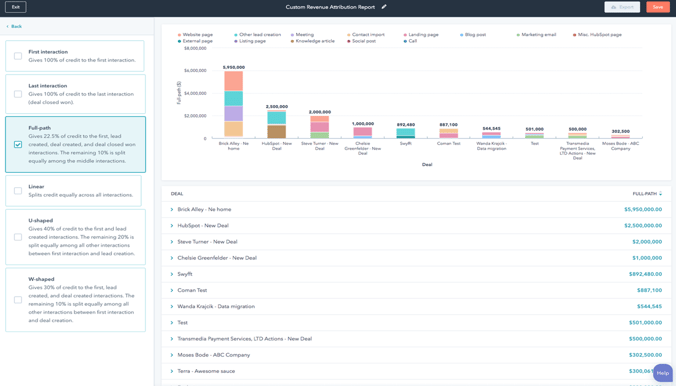 While HubSpot's previous version of attribution reporting only focused on a single interaction to convert the visitor into a lead, this new reporting system reveals which sources and assets aided in the interaction, conversion, deal creation, and attribution of closed-won revenue. In addition, the new reports can support your marketing and sales team in making better, well-informed decisions about budget allocation and future tactics.
If you'd like to know how you can make the most out of these HubSpot updates, then sign up for a free, non-committal consultation and begin your growth journey today.