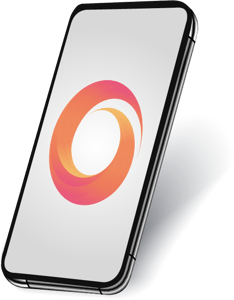 Local Partner - Global Reach
At ProsperoHub, we have a dedicated team of HubSpot onboarding, strategy, marketing, and sales experts to make your HubSpot CRM software implementation a success and to work with you to bring your goals to fruition.
Our specialists are on-hand to set you up on HubSpot with a thorough service including onboarding and training in everything you need to know to use the platform to its full capacity. We also have a committed and experienced team to create detailed and sales-orientated strategies to help you reach your short and long-term goals.
We put customer satisfaction at the forefront of everything we do, by operating on measurable outcomes that help grow our clients' businesses.
HubSpot CRM Solutions Partner
ProsperoHub is currently recognised as a Diamond HubSpot Partner and a selected Onboarding Partner, which means that our team have helped over 100 organisations deploy the HubSpot CRM, sales and marketing platform to the highest standards possible for our customers.
As a Diamond Partner, we also get increased support from HubSpot and early access to the latest CRM features and tools, enabling us to test them in advance and offer value added service to our clients using the latest martech practices.
We have worked with clients from all industries, and are able to configure HubSpot to fit every company's particular sales and marketing philosophy. Often our clients lean on us to help them embed a quality sales methodology such as Challenger Selling, SPIN Selling or using the MEDDIC deal qualification approach to improve their sales processes.
If you are looking for a HubSpot CRM solutions partner to help your team make the most of your CRM investment, ProsperoHub is here to provide you with support and digital business consultancy services to achieve your business goals.
Collaboration and Transparency
At ProsperoHub, we want you to see our team as an extension of your own business. We work with complete transparency providing you with analytics dashboards, reports, and regular catch-up calls to keep you in the loop of everything we do.
Our team know HubSpot inside and out and are experts in creating and implementing the most effective strategies and campaigns for your business, utilising HubSpot's vast array of marketing and sales tools and features to ensure you get the best possible results for your CRM investment.
We are here to pass our expertise onto you, setting you up for success and helping you to navigate any challenges that arise and avoid common pitfalls.
By combining the business knowledge from your internal team and the skills, abilities and expertise of the ProsperoHub team, we work together to optimise all aspects of your marketing and sales funnel to position your business as a unique and differentiated player in the marketplace.