Set yourself up for success with ProsperoHub, a CRM Solutions Partner and Elite HubSpot Partner.
One of the most common reasons CRM software implementations fail is businesses moving forward without the help of an experienced CRM, sales and marketing solutions expert, missing out on key expertise and guidance for onboarding and training. This includes the ability to translate your business challenges and growth aspirations into a best fit solution and strategy for your business, and ensuring successful staff adoption of the software.
At ProsperoHub, we have a dedicated team of HubSpot onboarding, strategy, marketing, and sales experts to make your HubSpot CRM software implementation a success and to work with you to bring your goals to fruition.
We understand that adopting a new CRM software is an investment in the future of your business and revenue opportunities; our aim is to fully equip you to maximise your potential and your return on investment (ROI).
Our specialists are on-hand to set you up on HubSpot with a thorough service including onboarding and training in everything you need to know to use the platform to its full capacity. We also have a committed and experienced team to create detailed and sales-orientated strategies to help you reach your short and long-term goals.
Below are some of the key reasons why you should hire us as your HubSpot CRM Solutions Partner.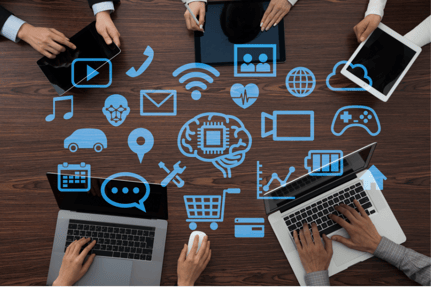 We are an Elite HubSpot Partner
As an Elite HubSpot Partner, we have helped over 100 organisations deploy the HubSpot CRM, Sales and Marketing platform to the highest standards possible for our customers.
We have worked with clients from all industries, and are able to configure HubSpot to fit every company's particular sales and marketing philosophy. Often our clients lean on us to help them embed a quality sales methodology such as Challenger Selling, SPIN Selling or using the MEDDIC deal qualification approach to improve their sales processes.
We know HubSpot inside and out and are experts in creating and implementing the most effective strategies and campaigns for your business, utilising HubSpot's vast array of marketing and sales tools and features to ensure you get the best possible results for your CRM investment. We are here to pass our expertise onto you, setting you up for success and helping you to navigate any challenges that arise and avoid common pitfalls.
We focus on the bigger picture
Many CRM agencies focus only on the implementation and training of the CRM software, leaving you to work out how to deploy your go-to market strategy on a new platform - slowing down your progress and leaving room for campaigns to fail.
At ProsperoHub, we help you to define your new go-to market strategy, create and document your ideal customer profiles and detailed buyer personas, and work with you to implement this strategy both on HubSpot and through your marketing and sales functions. We will also build you a data set, known as a prospect ecosystem, which will fit your strategy from day one, and will maintain that data for you for the lifetime of your HubSpot platform on a month to month basis.
The strategy that we help you create will take your customers through their entire buyer's journey, where it is essential to be sales-orientated and plan the whole process that gets your target audience ready to speak with your sales team. Our CRM strategies determine the key objectives of your campaign and plan the optimum way to achieve them, utilising HubSpot's marketing, sales, and service tools.

We will also teach you how to use HubSpot to set up automated workflows for your marketing and sales e-mails, schedule social media posts, create a contact management strategy, and segment your contacts into lists that can receive tailored messaging that is most relevant to them. To accommodate this, we will show you how to measure and track the results of these efforts in HubSpot using the platform's automated analytical tools.
We onboard on behalf of HubSpot
Our team are on hand to fully support you in setting up HubSpot as your new CRM software, providing thorough training for you and your team and creating a tailor-made strategy for success for your organisation's priorities – helping you to reach your goals.
With ProsperoHub as your CRM agency, you will receive support, advice, and guidance that isn't available when you try to proceed alone. Unfortunately, many CRM software implementations fail when businesses do not seek professional help from an agency due to a lack of knowledge and training. We can ensure that you walk away with a great working knowledge of the HubSpot platform and the tools to integrate the software seamlessly with your business.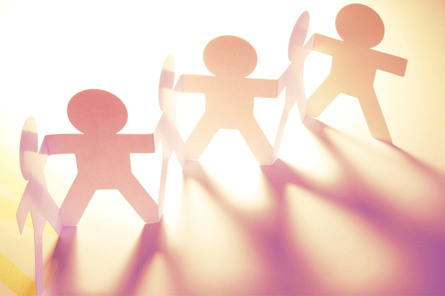 Our solutions are evergreen
We are dedicated to finding solutions that work for your organisation, and we appreciate that businesses are dynamic environments with changing priorities. At ProsperoHub, we will support your business on HubSpot by always being available to answer questions and to help optimise your sales and marketing business processes to remain at the forefront of your industry. Our goal is to set you up for success with long-term solutions that will allow your organisation to continue to grow.

Our solutions are informed by HubSpot's inbound methodology and ProsperoHub's leadership, consultancy, and implementation teams that have decades of commercial experience across all aspects of business. We will help you determine the stages of your buyer's journey and align these with the customer lifecycle stages in HubSpot. Although the lifecycle stages are set by HubSpot, how a customer progresses from one to the next will be unique to your organisation.

HubSpot's customer lifecycle stages are:
Subscriber: a contact who has opted in to hear more from you;
Lead: a contact who has engaged further with your content or website;
Marketing Qualified Lead (MQL): a contact your marketing team has determined to be ready for the sales team;
Sales Qualified Lead (SQL): a contact your sales team has determined to be a potential customer;
Opportunity: a contact who is involved in a potential deal with your organisation;
Customer: a contact with one or more closed deals;
Evangelist: a customer has advocated for your organisation;
Other: a stage that can be used when a contact does not fall into any other category.


CRM solutions partners bring experience and expertise
As a CRM solutions partner, we are in the best position to guide you. We can not only teach you how to set all of the elements of your campaigns up and track their progress in HubSpot, but we can also lend our expertise in setting benchmarks and goals for you in the engagement rates to expect within different time frames, and how to best optimise your organisation's marketing and sales efforts to reach these using HubSpot's SEO and optimisation tools.

With a wealth of experience behind us, we have seen and done it all, and love a challenge – there is no industry, buyer persona, or business that we can't cater to.
Click below to get in touch with one of our experts and discuss how ProsperoHub can help with your upcoming projects.