A HubSpot Sales and Marketing Partner!
At ProsperoHub we live and breathe HubSpot every day. We have successfully worked with clients all across the UK to deliver projects that improves their lead flow and ensures they get the most out of their HubSpot investment! Our team of experts work closely with you and your team to fully adopt the HubSpot platform and implement an effective inbound marketing strategy.
As the first of only 2 HubSpot Official On-boarding partners in the UK & Europe, at ProsperoHub we are among those best-placed to ensure you get the most out of your HubSpot experience. We can provide you with tailor-made strategies to start your HubSpot journey off on the best foot, establishing what you need to do to reach your goals.
When you work with a HubSpot partner you get that additional support & advice that wouldn't have been available had you done it alone. We ensure that you walk away with great working knowledge of the platform, and the know-how to integrate it seamlessly with your business.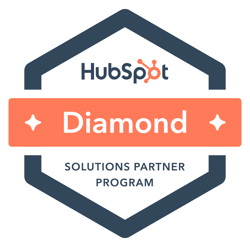 World Leading Sales & Marketing Technology
HubSpot is an all-in-one marketing, sales and service platform built to help you implement inbound and grow better as a business. The platform is all powered by the same database meaning that everyone in your organisation can work together seamlessly.
This unique platform means that your Sales, Marketing & Services departments can work together hand-in-hand and create a seamless flow for your leads. When implemented properly, HubSpot offers endless benefits to your organisation, which is why it is the number 1 choice for CRM platforms for businesses today.