As marketers, we understand providing a great customer experience goes a long way in supporting your inbound marketing strategy. This is what makes contextual marketing in HubSpot such a powerful tool.
Whether or not you've had the opportunity to take advantage of the existing contextual marketing tools in HubSpot, we've put together a few examples from the HubSpot CRM that you may not have already incorporated into your strategy. We'll also explore some major factors that will impact how successful your contextual marketing strategy can be.
Create buyer personas & smart lists
Well-planned buyer personas are the foundation to building a contextual marketing experience. They allow you to create a path of insights for your ideal customers' needs and preferences. By segmenting your targeted prospects in this manner, you have the ability to tailor messaging and provide personalised marketing with smart tools.
Once you have your buyer personas, your first priority should be to create a smart list for each. A smart list, also known as an active list, is a contact list within a CRM software that automatically updates when specific criteria are met. This way, when new prospects enter your database, you can assign a persona to them, and they will automatically be enrolled into the relevant smart list to begin receiving the specific marketing content and messaging assigned to that persona in advance.
When your contact records are up-to-date, your prospects are likely to receive the right information at the right point in the marketing and sales process. This not only streamlines your efforts but ensures your prospects stay engaged, improving your chances of closing deals.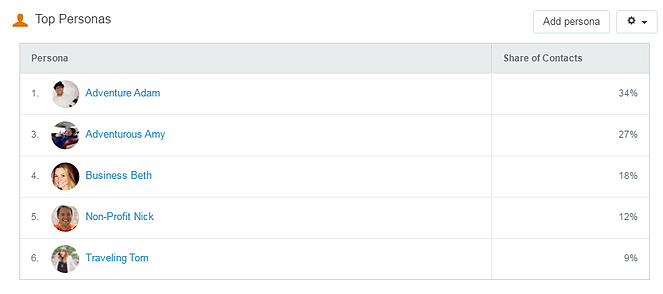 Set up lifecycle stages
Lifecycle stages provide your sales and marketing team with more context about specific contacts, in terms of where they are in the sales cycle. You should easily be able to differentiate the likes of blog subscribers from leads, and customers from marketing qualified leads (MQLs) or sales qualified leads (SQLs). Equally you need full transparency on contacts who don't fall in to any of these stages, like partners, or evangelists.
Here's a user guide on how to set up your company's lifecycle stages in HubSpot.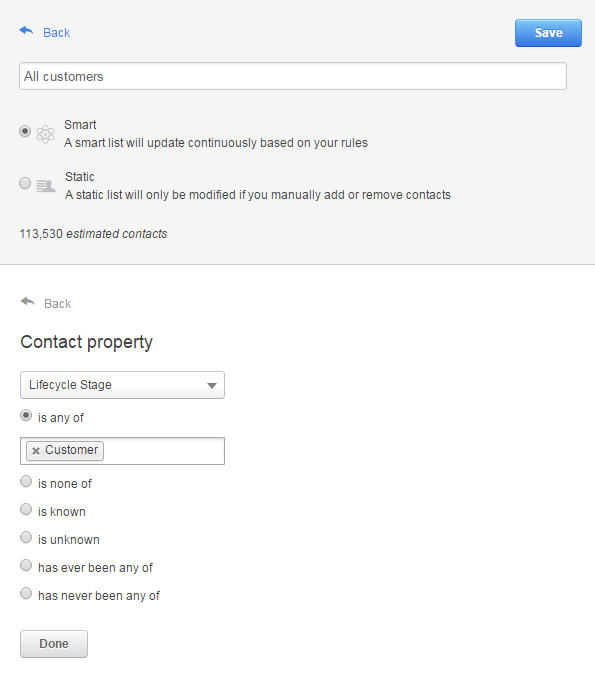 Evaluate your website and create a positive user experience
Your marketing team has worked hard to create an outstanding piece of content - but it's nowhere to be seen on your website. As far as your visitors are concerned, it doesn't exist. Marketing new content on your website is a key opportunity to apply contextual marketing and nurture website visitors into leads.
Create smart pop-ups to show relevant content to users - this is a great way to apply contextual marketing that converts visitors into leads. Need an idea on how to execute it? Utilise your blog. For example, you may have a blog on Account-Based Marketing (ABM), and also have a guide on the same topic. Simply set up the guide's landing page as the pop-up, and have it appear on the relevant blog. You're providing relevant content at a time where the user is interested in reading/hearing more about the topic, and converting a visitor into a lead with gated content.
You can also apply smart CTAs and landing pages, and set them to appear as a result of different activities. For example, if a visitor returns to the same product page more than once.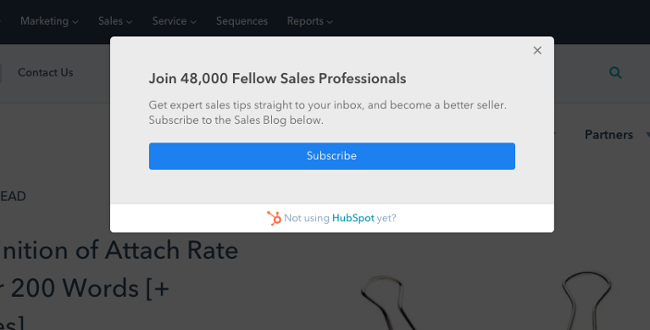 Use workflows to create a contextual journey that converts leads
Setting up workflows is the most effective way to create a specific and relevant journey for your prospects. Depending on what actions they take, you can develop and automate an email marketing campaign that nurtures these contacts from lead to SQL in over time.
For example, if a website visitor downloads a guide, you can create a contextual journey based on the topic of the guide, and continue to feed those prospects relevant content, and eventually, a product. This can all be automated too, so if your marketing team is tight on resources, they can rest easy knowing that anyone engaging with their content continues to move further down the funnel.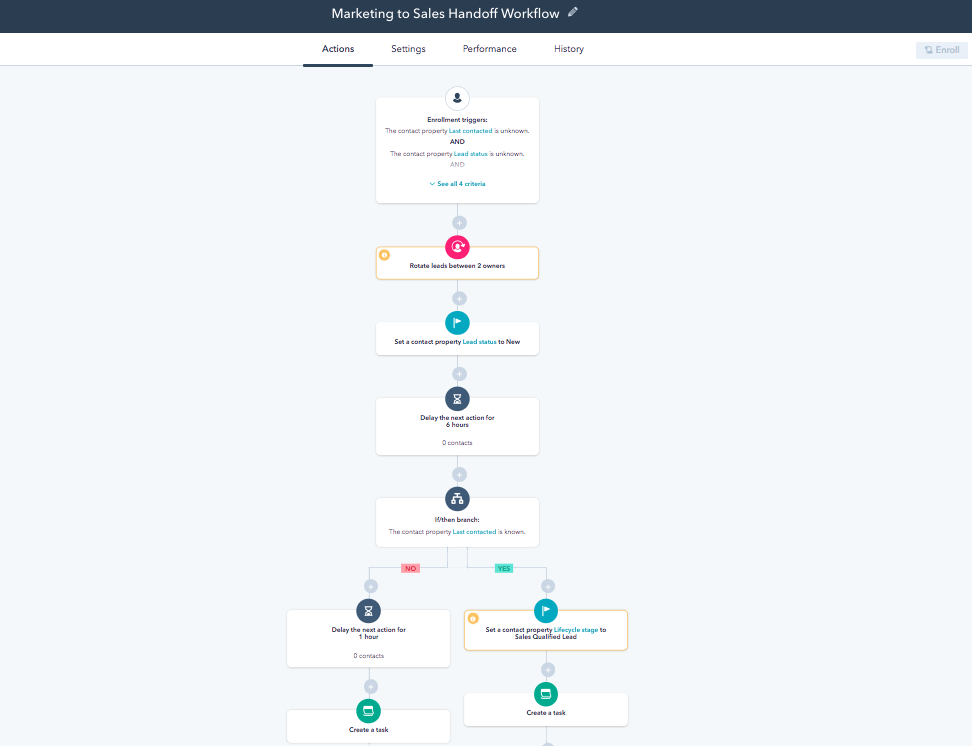 Contextual marketing is not a "set-it-and-forget-it" strategy. Use your data to learn more about the success of your efforts, and update them accordingly. As you identify more ways to segment your database, you can use smart tools and content to create a tailored journey for your prospects, and have a strong contextual foundation for your inbound marketing strategy.
How is your HubSpot knowledge? ProsperoHub provides free HubSpot Fundamentals Training to support both new and existing members of the HubSpot community. If this article has left considering how many more opportunities your sales and marketing team could be creating at scale with your CRM, we'd be happy to help you get started.