HubSpot's Content Management System (CMS) Hub makes designing, building, and maintaining a website simple and easy. Whilst HubSpot's CMS already exists as its own product, building it into its own Hub with new tools and features provides a range of new benefits and opportunities for marketing, sales, and developers.
The CMS Hub is suitable for businesses of all sizes and empowers your team to have full control of content. Easily create and personalise web pages for individuals or similar groups of visitors.
Read on to find the top benefits for marketing, sales, and Developers and IT:
CMS Hub benefits for marketing
SEO recommendations
HubSpot enables you to optimise your Search Engine Optimisation (SEO) with suggestions and a check list for each page. Improving your SEO means increasing how well your website or web page performs in search, boosting your site traffic and organic reach, and maximising return for your team's efforts and content creations.
Find out more about how HubSpot can benefit your SEO in our video below:
Website themes
HubSpot provides a range of pre-built website themes with a range of customisation options. Building a cohesive website with designs, logo, and content aligned has never been easier. Save time and improve the final product.
Fully integrated CRM
HubSpot's CRM allows you to track every visitor to your site and create personalised digital experiences utilising the data you gain. With forms and sign-ups, your website becomes a vehicle to grow and enhance your contact database, and your business.
Drag and drop editor
Create web pages from scratch or customise existing templates with HubSpot's drag and drop feature. Create and edit modules of text, images, logos, or page designs by simply clicking and moving them to suit your preference or branding. No developer or tech expert needed.

Adaptive testing
Use this tool to optimise and improve your website on a continuous basis. Select up to five variations of a page, and HubSpot will track and monitor the performance of each for you to review.
Contact attribution reporting
HubSpot measures and analyses the performance of all aspects of your website. Analyse the performance of your website and elevate your strategy as you go by discovering the types of content, sources and campaigns that are delivering the best results and engaging the most prospects.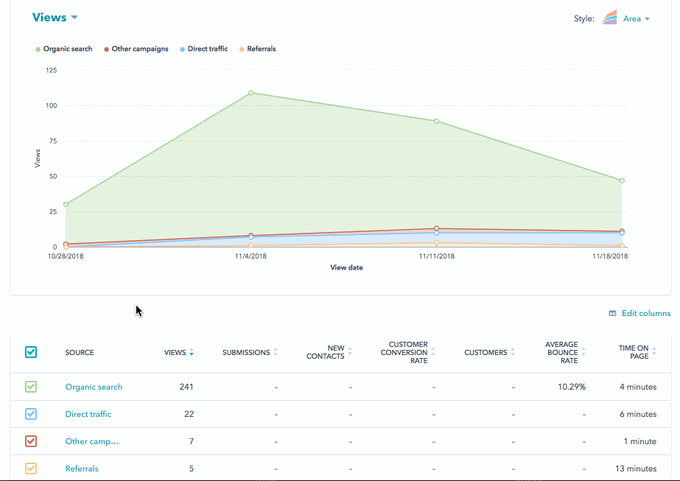 CMS Hub benefits for sales
Improved efficiency
HubSpot CMS Hub enables salespeople to clone any e-mail, landing page, or other content required, and edit it to be tailored for their leads. This removes the time-consuming middle step of asking the marketing team or web developers for help in creating this content before being able to send this to the appropriate contacts.
Advanced analytics
HubSpot's analytics tools and features allow sales teams to monitor the performance of this content and outreach, and choose the most effective versions to use moving forward. These in-depth reports provide valuable insight into the needs and interests of your target audience, and over time can help to hone your messaging to most appeal to these contacts.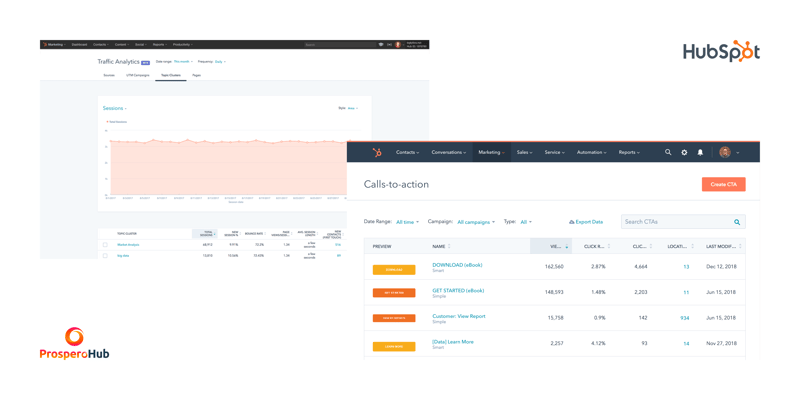 All-in-one platform
With all content and outreach hosted on one platform, it means every team across your business is working from one 'universal truth' and are all privy to the same information at the same time. This eliminates the risk of friction or miscommunication between teams as each employee is able to access and use the most up to date content and information at any time, with a recorded history of changes or updates.
CMS Hub benefits for developers

and IT
24/7 Security monitoring and threat detection
HubSpot ensures the protection of your site with both automated and manual checks for cyberattacks, potential online abuse, or any anomalies that could affect your business.
Website themes
Empower your marketing team to manage front-end content by helping your web developers streamline the back-end. Either choose one of HubSpot's pre-built themes to use or edit, or start from scratch and tailor the website to your branding as much as you like.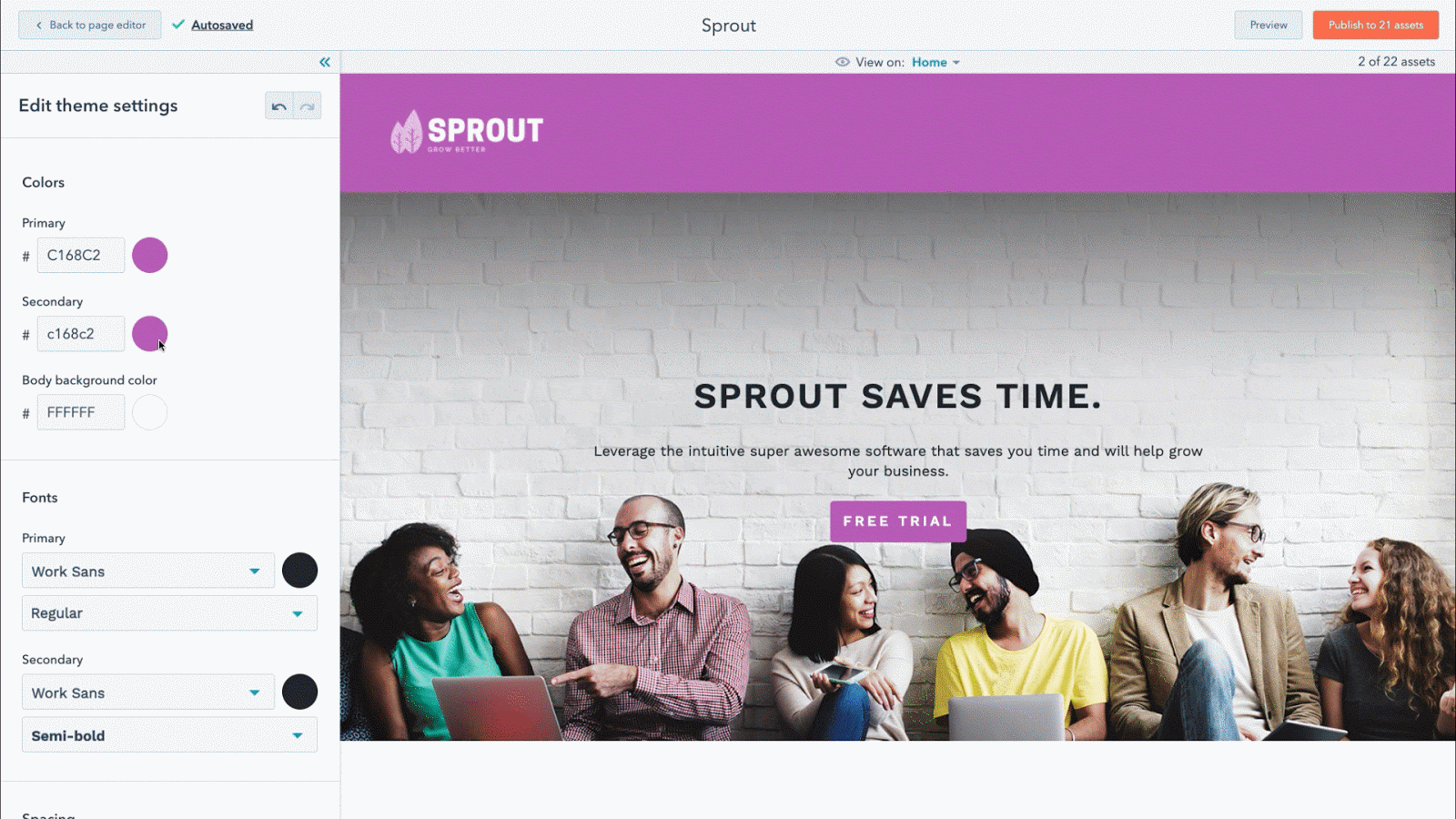 Code alerts
This feature enables you to identify design bugs or infrastructure that could cause issues with the functionality of your site – including page failure, slow site speed, or page errors and missing information.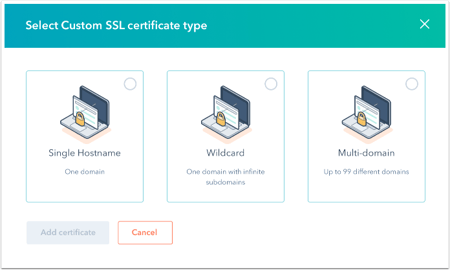 SSL certified
All websites using HubSpot are automatically granted a standard SSL certificate. This helps to build trust with your customers and website visitors, and improve your Google ranking and how well you appear in search.
Site Performance Monitoring
HubSpot not only tracks and measures the content performance of your website, but also its functionality. Monitor reported errors or outages, and areas of your website experiencing slow speeds, high traffic, and its overall performance over time.
Activity logging and partitioning
From granting appropriate permissions to your team, to keeping tracking of who made which changes, to monitoring usage and security needs, this tools gives you control to understand your team's work and make improvements where needed.
Interested in how HubSpot could benefit your business?
Click below to get in touch today!