I was asked recently by a client to put into one sentence "Why HubSpot CRM?" This is not the first time I've been put on the spot with this questions, but as the Platform continues to be invested in, growing its functional capabilities, the answer to that question continues to develop too.
Despite having been asked this a number of times before, I did find it hard to put into one sentence for the reasons explained above. I gave a less than concise answer along the lines of
"Having all of your data in one place, with every digital interaction being tracked, and every in-person interaction capable of being logged, the full customer journey can be tracked and documented. Critical business decisions can be made by analysing individual and multiple customer journeys thereby optimising marketing, sales and customer success outcomes."
The answer that was provided on reflection can be easily summarised into a much more elegant simple single sentence -
"HubSpot enables you to engage and track the entire customer journey from long before you know the customer as they interact with your digital infrastructure, through long after they've bought from you allowing your business to optimise both the new customer acquisition processes and the up-sell/cross-sell revenue from engaged existing customers"
With a properly designed RevOps process that aligns marketing, sales and customer success HubSpot provides the tools to follow a best-in-class strategy, such as Sales as a Science, surfacing the analytics all ambitious businesses require to make accurate and fast growth decisions.
HubSpot CRM Suite delivers a customer journey management platform like no other I've ever seen, now granted I haven't seen them all. HubSpot provides in one place the technology that's available to enterprise organisations by cobbling together multiple enterprise solutions with armies of IT professionals, marketing, sales operations, marketing operations, data analysts, solutions architects etc... etc...
Being able to deliver the cross-enterprise functionality to more agile scaling businesses without the above cost and complexity is an absolute game changer.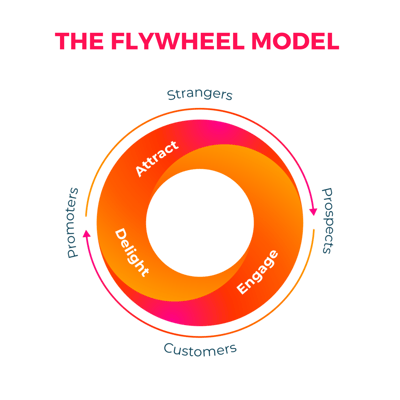 We hope you found this insight on using HubSpot to connect with your customers useful. We have barely scratched the surface! Would you like to sign up for a HubSpot Demo so we can show you HubSpot features in practice? Use the form below!