A key tool that HubSpot offers to take the ability of your sales team to the next level is conversation intelligence.
Defined by HubSpot, conversation intelligence software "uses artificial intelligence (AI) to automatically record, transcribe, and analyse hours of sales calls. Conversation intelligence identifies keywords and conversation topics so you're able to efficiently locate the most important parts of your sales calls and then jump to and analyse them."
HubSpot provides a variety of expert tools to enhance the capabilities of your sales team, With conversation intelligence, it has never been easier to coach your team to the highest standard, bringing the responses and voice of your customers directly into your CRM to be learnt from.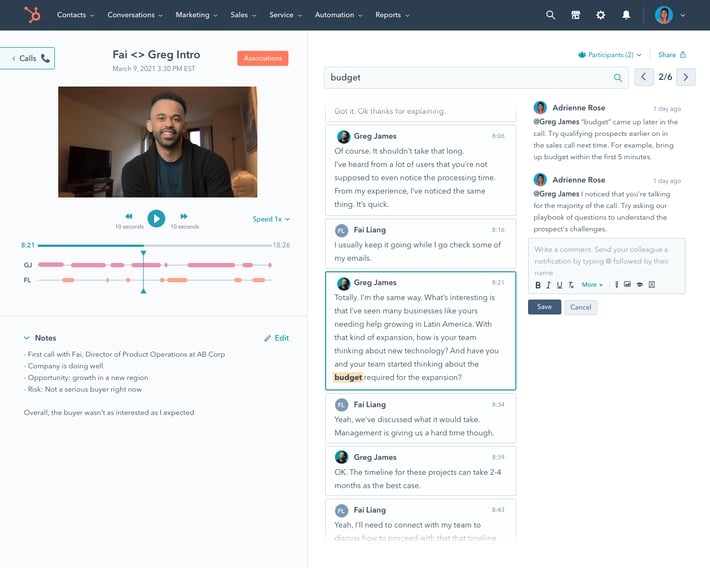 Why is conversation intelligence needed?
With growing sales teams, and especially with a large number of employees working remotely, it can be difficult to gain enough insight into each individual's performance to give thorough, actionable feedback and guidance on a personal level.

Conversation intelligence streamlines this process for you, making it easy to understand the conversations that have taken place at a glance and listen to any specific areas in more detail where needed.

This also empowers you as a leader to ensure your team are conversing efficiently and productively with prospects, utilising the training and scripts given to them, using the HubSpot software appropriately, and actively listening and responding well. Areas that require improvement are easy to pick out with conversation intelligence, with a record of what has been said and, if applicable, what has gone wrong which can become a teachable moment to ensure it never happens again with any of your staff.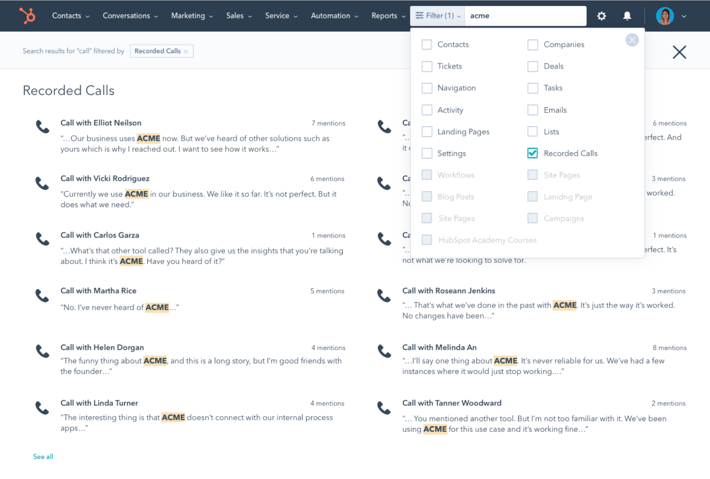 What are the key benefits of conversation intelligence?
Sharing best practices
Conversation Intelligence tools enable leaders to gain insight to exactly what the top sales performers are doing right – from word choice, to tone, to talk-time ratio, and more – which can be shared with the rest of the team to both establish and maintain best practices.
Targeted feedback
Managers are able to seek out specific words or phrases through keyword based searches within complete transcripts. With this information, they can provide targeted feedback on a per-employee basis. For example, mentioning a solution too late in the conversation or looking for improvements in the language used.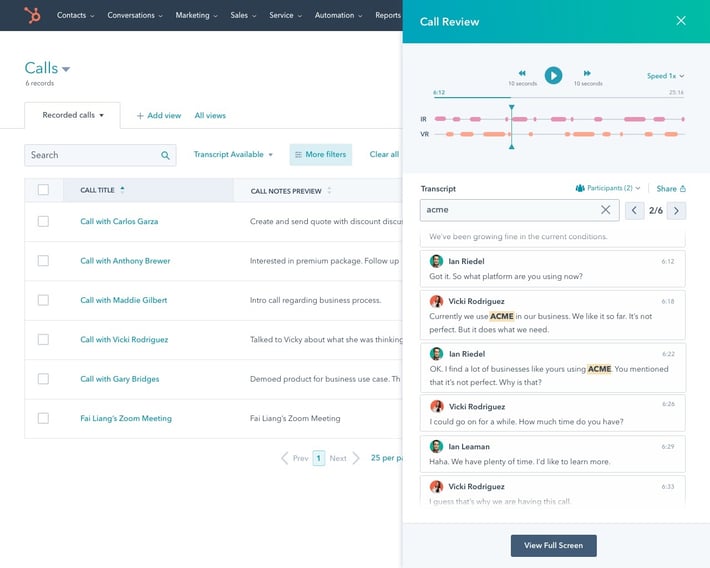 More efficient onboarding
Efficiency in training new staff is vital to maintaining top sales outcomes. Remote working can make this more difficult, however, by limiting access to hearing top sales performers speak to their customers in real-time. Conversation Intelligence provides a solution to this problem by enabling teams to easily record and listen to complete sales calls that can be used to train new hires. Find out more about onboarding with HubSpot here.
Insight-based search
With keyword-based search, leaders are able to narrow down which terms are consistently coming up in sales conversations and design new strategies that better communicate and highlight current product features, address competitor shortfalls, or cater to customer interests.
CRM integration
To reap the full benefits of CRM data, sales teams must integrate this information into common call practice. With conversation intelligence, leaders can search calls based on data related to a current deal stage, potential purchase amount, or budget forecast. By cross-referencing this with CRM resources, conversation intelligence data helps sales managers to effectively prioritise prospective leaders.
Conversation intelligence is available in both HubSpot Sales Hub Professional and Sales Enterprise. Read our recent blog here to find out more.
Interested in how HubSpot could benefit your business?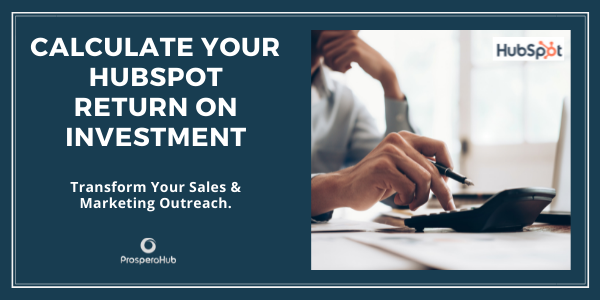 Fill in the below form for your free live demo.