Acquiring new customers costs five times as much as customer retention. A 5% increase in customer retention, however, can increase business profitability by up to 75%.
With thoughtful approaches, effective digital campaigns, and a variety of helpful resources, you can keep your customers happy, engaged with your business, and returning for future purchases.
Below are our top tips on how to re-engage existing customers to secure more revenue for growth. By applying these tactics, you can both score quick wins and improve your customer retention in the long run.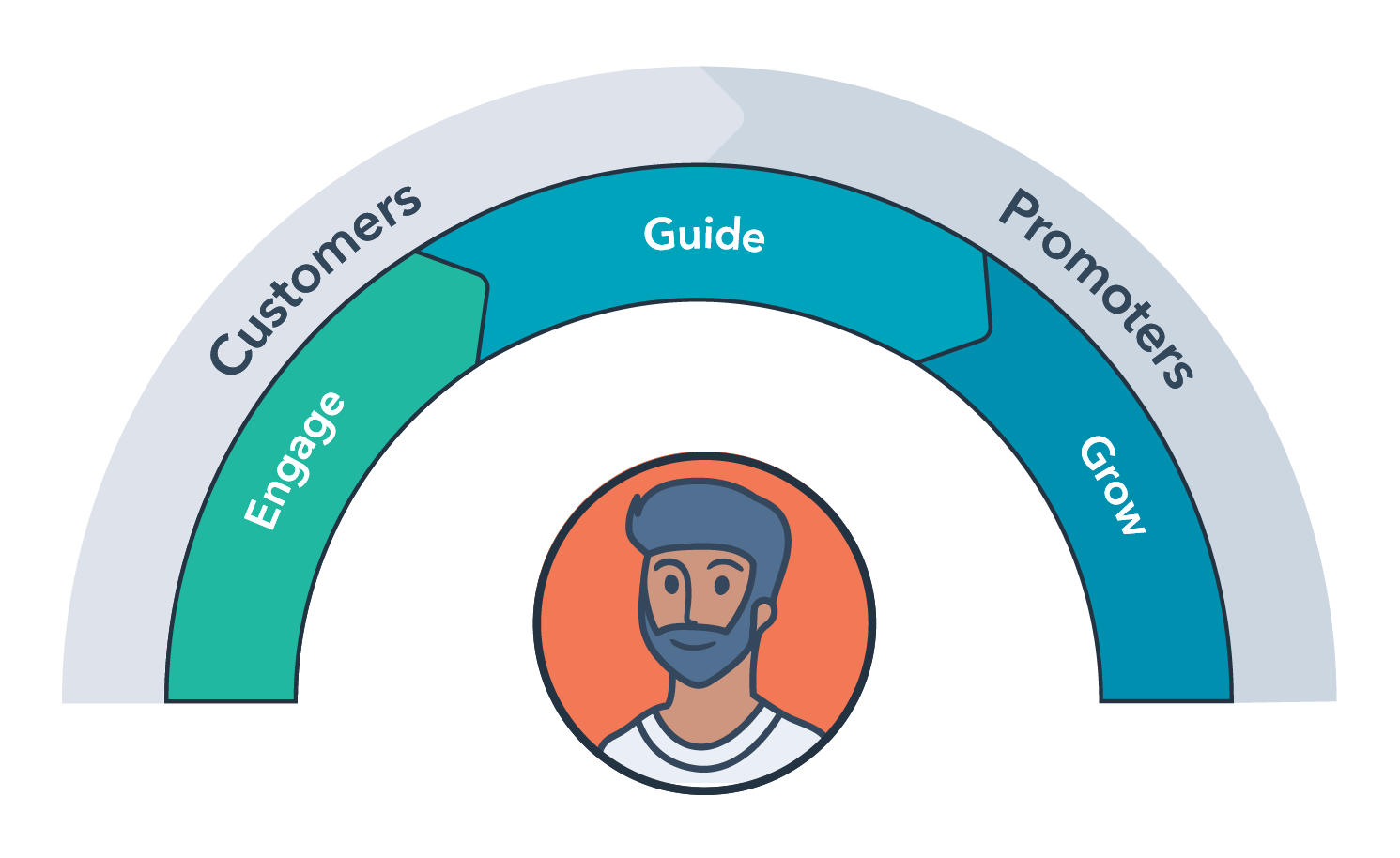 1.

Continue to offer value
Ideally, your communication with a customer should not end at purchase. Provide genuine value for existing customers in subscriptions or newsletters that you can offer, or regular e-mails sharing top tips, deals, and discounts for them to get the most out of your products and services.

A customer loyalty programme can be an excellent way to do this. This will keep your existing customers engaged with your e-mails, newsletters, and ads, informed of your latest products, services, and offers relevant to them, and more likely to consider your products and services again when looking to make further purchases. In HubSpot, you can set up these e-mails ahead of time and schedule them in automated workflows.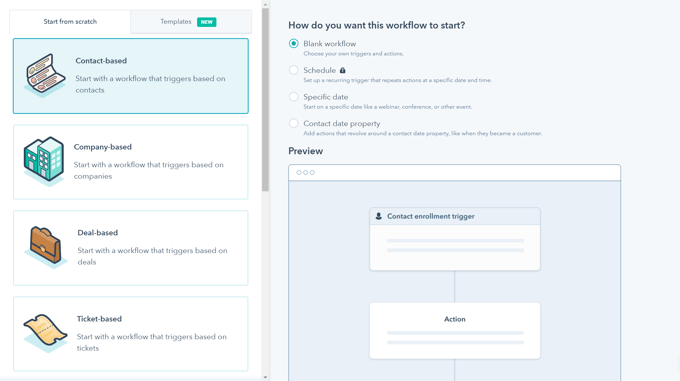 2. Utilise feedback
Ask your customers questions to understand if there were any pain points in their buying journey, find common issues, and then act on this feedback. This not only makes your customers feel valued, but also gives you areas to improve on to create more positive purchasing experiences moving forward for both returning and new customers.

Asking for feedback on a semi-regular basis, on your products, services, content, e-mails, or even the industry as a whole, can give you useful insights that can help you improve what you provide, and can give your customers the feeling that they are connected and contributing to your business. Social listening can also be an effective tool to use in gathering feedback.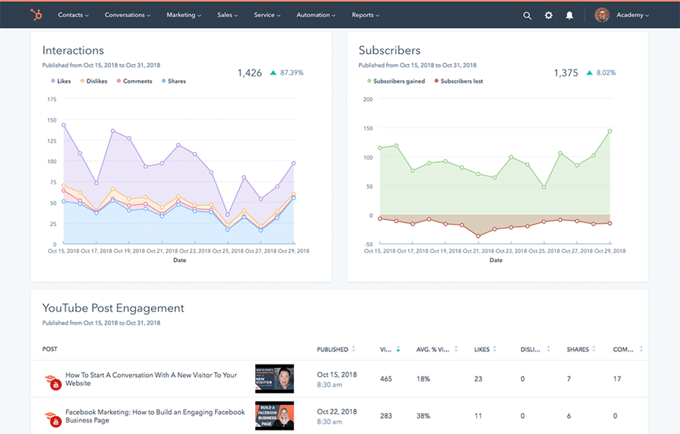 3. Upsell and cross-sell in a helpful way
Upselling and cross-selling are great ways to encourage further purchases from existing customers, but your suggestions have to make sense and fit the customer's needs at the time they are talking with you. Actively listen to their needs and goals to determine if you have an appropriate product or service that could benefit them beyond the original product they are purchasing.
Only offer an upsell or a cross-sell if you genuinely feel it is relevant to the customer. A positive experience with a member of the sales team where the customer feels valued, listened to, and understood can make a significant difference in whether they return to your business again and trust your suggestions.
4. Engage on social media
Within the B2B sector, it is great to follow your customers on social media to keep in touch with them and continue to build rapport. Keep track of what they post and what is happening with their company in order to create a clearer picture of what products or services would be relevant to them for you to cross-sell or upsell where appropriate. You can also engage with and share their posts and published content from time to time to keep a positive professional relationship. You can also easily monitor customer engagement with your own social media posts on HubSpot,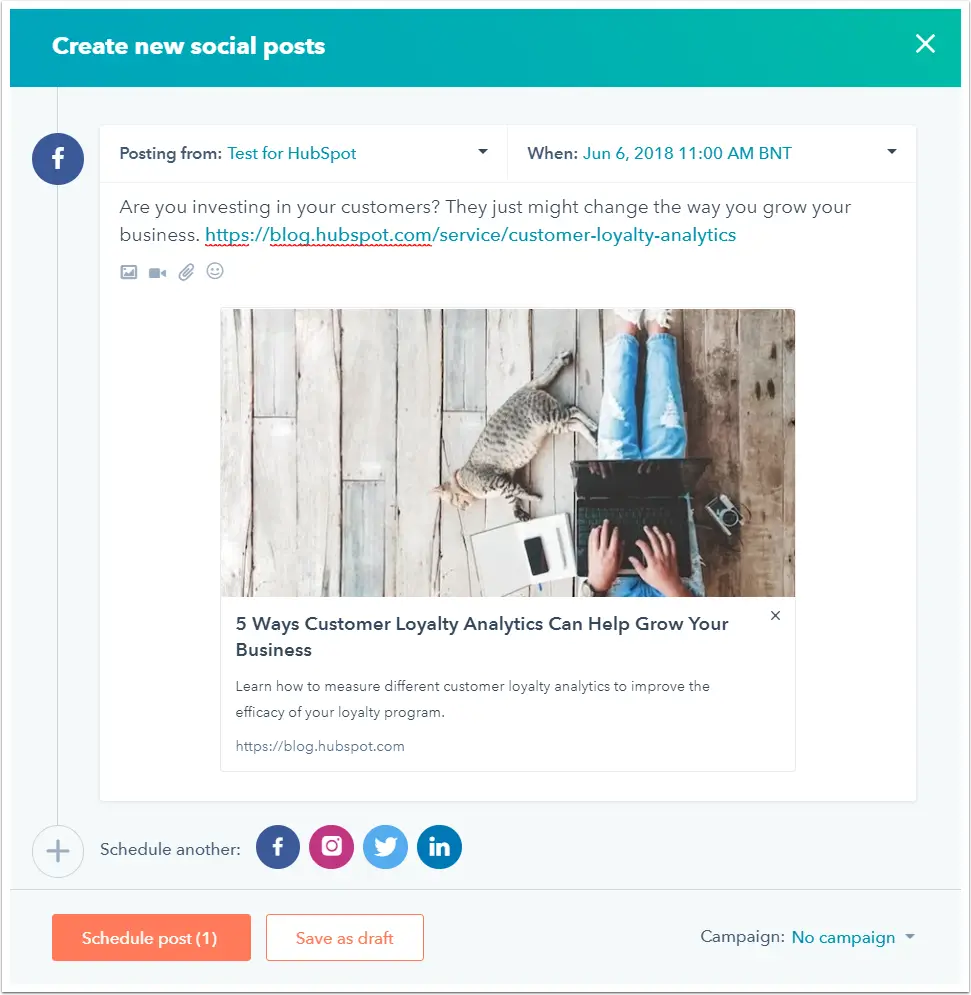 5. Humanise your messaging
Customer expectations are continually rising, and the 'human touch' in marketing and communications has never been more important. It is crucial to remember that every contact is an individual person receiving your communications, and they should be treated accordingly.
Segmenting your contacts into buyer personas can be a useful way to tailor messaging to groups of people with similar needs, interests, and challenges – but it is important for this communication to still appeal on an individual level and sound human and helpful.
Put yourself in your buyer's position and research their challenges and how they may have found your product. From here, you can build smarter, digital campaigns that cater to your audience's needs.
6. Optimise your email marketing
One of the most effective forms of digital marketing is still e-mail – including when re-engaging existing contacts. There are a variety of tactics you can use to optimise your email marketing campaigns for customer success.

First, do your research. Did your customers sign up to receive your e-mails? Will they benefit from the content you are providing them? Be respectful of your audience's preferences and time, and make sure that everything you send has a purpose.
Secondly, have one clear objective per email. Too much information and too much variety in one e-mail can be confusing and off-putting to your audience.
Thirdly, write a great subject line. Your subject line needs to be engaging enough for the e-mail to be opened, and make sense with the content of the e-mail for it to be read and received well.
HubSpot has a wealth of tools to elevate your digital marketing efforts and to track and measure their success. Click here to learn more.

7. Use videos for easily digestible content
According to HubSpot, 71% of consumers watch more videos online than they did a year ago. Videos stand out and offer an efficient and easy way to receive information. Not only do they require low effort from your audience, they are also a perfect media form to simplify complex processes, or add a human touch to your marketing or sales communications. With HubSpot, you can simply drag and drop videos into your content.

Videos are great to include in most of your marketing content to maintain engagement with, or re-engage, your existing customers, but in e-mails just be careful not to be filtered out as spam – it is much safer to add links to your e-mails that take the reader to a web page or blog with the video or video series on it than to put it directly in the e-mail.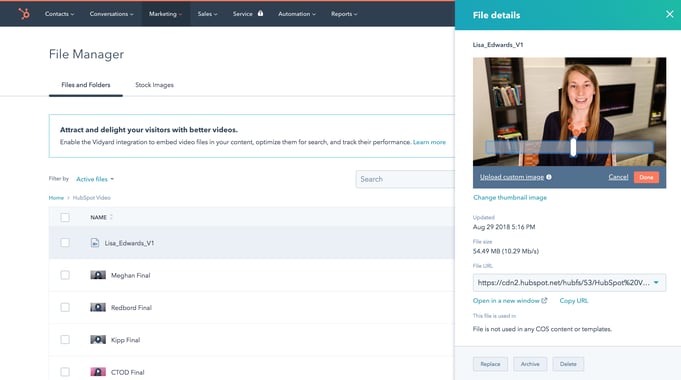 8. Provide excellent customer service
Maintaining the trust you have built leading up to a purchase is essential for a customer to consider purchasing from you again. Ensure that your team are trained to offer a world-class standard of customer service. Answer questions and rectify problems in a friendly, professional, and timely manner.

Most customers will understand that sometimes there will be a query or issue that arises after a purchase, but that patience can run thin if they are left waiting for help or if they do not feel satisfied with the service they receive. Word of mouth and customer reviews can have a powerful effect on your public image and how much revenue you can generate from your existing customers as well, so ensure that delighting your customer is a top priority.
Keep customers engaged with HubSpot Sales tools. Click below for our Free Sales E-mail Template Pack.