Increasing customer retention by just 5% can grow your revenue by up to 75% - Forbes.
A key part of HubSpot's inbound methodology is the process of attracting, engaging, and delighting customers. However, delighting a customer does not end at purchase. Once a customer has bought from you, it is crucial to continue providing value to them and nurturing your relationship so that they become a returning customer, or even an evangelist.
Selling to someone who is already familiar with you and trusts your service is a much faster and more cost-effective than only targeting new customers, and word-of-mouth from a happy customer is the most effective marketing tool you can have.
Below are our top 10 tips on how to generate more revenue from existing customers, how to reignite customer engagement, and why reallocating your budget could prove more effective in the long run.
1. Reward loyalty
Loyalty should always be rewarded. Use HubSpot to segment your customers using lead statuses or lists to send tailored content offers and freebies that are most relevant to them. Provide incentives and discounts to keep customers returning to you and happy with what you can offer them.
Offers for returning customers can help to encourage a second purchase, and offers to reward referring someone else to your business can be a great option to encourage positive word of mouth marketing and bring new customers in a more efficient way.
2. Ask for reviews
Leverage your existing relationships to help create new ones. Reviews and word of mouth are the most effective, and low cost, way of bringing in new customers.
If you have delighted your customers and proven yourself to be trustworthy and provide real value, then asking for a review can be a natural next step, helping you to boost your public image and draw in future customers. You can also provide an incentive for your customers to leave you a review if needed.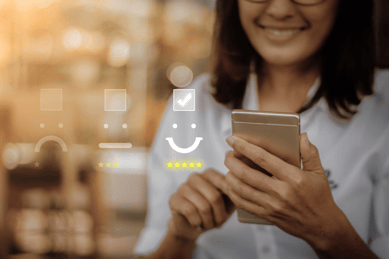 3. Leverage existing CRM data
We often find that organisations don't fully utilise their customer relationship management (CRM) software and, as a result, they're unable to identify important data patterns that allow them to grow.
HubSpot stores information about customers and their interactions with a business to enable you to target individuals with the information most relevant to them at that time.
By tracking what your customers have and haven't already engaged with, you can reach out with new advice and services that could benefit them.
4. Remarket
HubSpot allows you to both see when your contacts are re-visiting your website, and to personalise their experience with tailored pop-up forms or smart content on web pages. This could include a 'Welcome back' message, or displaying tailored forms to avoid asking them for the same information twice.
In addition, sending offers and content to customers after they have bought from you is a useful way to not only continue to provide value to them after their purchase to maintain your positive relationship, but it also encourages future purchases by keeping them up to date with your latest relevant offerings.
In HubSpot, you can easily create and schedule these e-mails in automated workflows.
5. Cross-sell and upsell
Provide your customers with value that feels like a natural extension or next step from that they have already purchased from you.
Upselling means offering them an upgrade or more sophisticated version of what they already have from you, and cross-selling means offering a different product, but one that is still relevant and of use to the customer in order to maintain trust.
With HubSpot, you can easily keep track of what a customer has previously purchased or interacted with, which enables you to make an informed decision of what the most appropriate next step for them could be.
6. Share quality content
Keep your customers engaged and nurture the existing relationship you have built with regularly sharing quality, relevant content with them. An example of this could be in a blog or newsletter subscription, or e-mailing out expert tips to help them make the most of your product.
Maintain the trust you have built and make sure they keep you in mind as a key resource for future purchases. HubSpot enables you to easily oversee all engagement data within different demographics and track where your web visits are coming from to better understand what your customers are most interested in and how to cater to them. See below for a demonstration of just one area of engagement data you are able to view in HubSpot.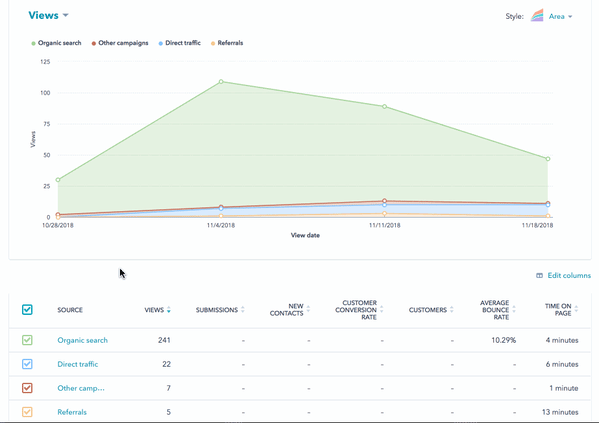 7. Listen for unmet needs
Start conversations with your customers. Ask them what they need; ask them if there were any pain points in their buying process that you can address and work on; ask them if there was anything further you could have offered them or helped them with. There will likely be common points that come up between different customers, and you can prioritise and focus your efforts accordingly.
Social listening – monitoring what is said about you on social media – can also be a useful tool in understanding how your customers feel, as well as HubSpot SEO tools to see what people are searching for and the challenges they are having.
8. Re-allocate marketing budget to best performing campaigns
Re-engage your customers by reviewing marketing campaigns that aren't performing as well as others, and re-allocating your budget to support the campaigns that are producing more results. HubSpot gives you an in-depth look at your campaigns with thorough performance and engagement analytics that are automatically updated, so that you can focus on high-performing content that grabs your audience's attention to keep customers coming back.
HubSpot enables you to manage essential features in one connected system, saving time and providing insight into your entire customer experience. All of your marketing and sales data is stored in one platform – increasing alignment in your organisation and improving the overall offerings that you can provide to your customers.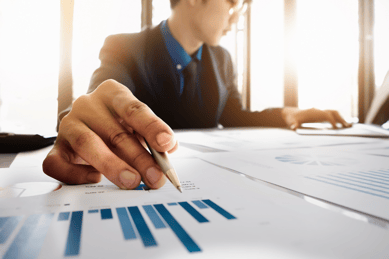 9. Update your offering
Customer needs and demands will change over time. Update your offerings, products, buyer personas, and campaigns with these changes so that the products you sell and the content you provide offers value, is relevant, and is needed by your customers.
You can easily view your engagement data and analytics in HubSpot to gauge what is performing well and what needs improving or, in some cases, removing entirely. Within HubSpot, digital campaigns, content offerings, form fields, and buyer persona criteria are all simple and quick to update.
Updating your offering may seem time-consuming, but it can prove highly effective in the long-run in terms of ROI, customer retention and revenue growth.
10. Make your customer service world-class
A customer's communication with you will often not end at purchase. Ensure that your team are trained to answer questions and solve issues in a professional and timely manner. Most customers are understanding that mistakes or issues can happen, but for a positive relationship to continue they need these to be rectified as quickly as pleasantly as possible.
This is crucial as poor customer service or a slow response to a problem can not only damage the relationship you have with the customer in question, but negative word of mouth on social media or in reviews can damage your company's reputation and discourage other potential customers.
HubSpot's Service Hub helps to scale your support through automation and self-service. Use HubSpot's ticketing inbox and the live chat and chatbot tools to keep all customer conversations stored in one place for future reference. This way, even if a customer is spoken to by a different sales or service person in the future, all past conversations will have been stored to ensure they are given information, guidance, or help that is new, relevant, and appropriate to their needs at that time.
Click below to further enhance your HubSpot knowledge and receive free sales training from our experts.