Organisations are drawn to HubSpot CRM to leverage new technology. Often, businesses will implement it with the intention of executing the same sales and marketing strategy they've used for years - hoping a CRM alone will cure their challenges to secure new revenue.
If you're not currently seeing your desired results, there could be a variety of reasons why. Using a CRM alone won't drive revenue for your business - you need an impactful implementation strategy to meet your objectives.
Understanding your organisation's needs and goals before leveraging your CRM is essential. Why? Because without stripping back to basics and looking first at your foundations, you have no idea what's falling through the cracks.
This is where ProsperoHub comes in. We work with you to define your business objectives, and then we implement the necessary processes for success. Keep reading to see the key steps we take to ensure your CRM is driving results for your business.
1. Build the foundations: get rid of dirty data
How often are you looking at your data?
Almost every client who chose to collaborate with us had the foundational issue of dirty data. Too many contacts were hard-bouncing, unsubscribing, or even retiring! Yet they remain in the database - why?
By overlooking your data, you're losing more opportunities by the day. Over time, a lot of these email addresses will eventually become inactive, or your target audience might change/update - so by not updating contact records or recycling the old data with new data, this issue is guaranteed to taint every single one of your sales and marketing campaigns. You may as well be selling to a brick wall...
Before we even touch your sales and marketing strategy, ProsperoHub assesses the quality of your data and removes the 'junk', giving your team a head-start to securing new business, faster. And we can lend a hand with the laborious legacy data noone wants to touch.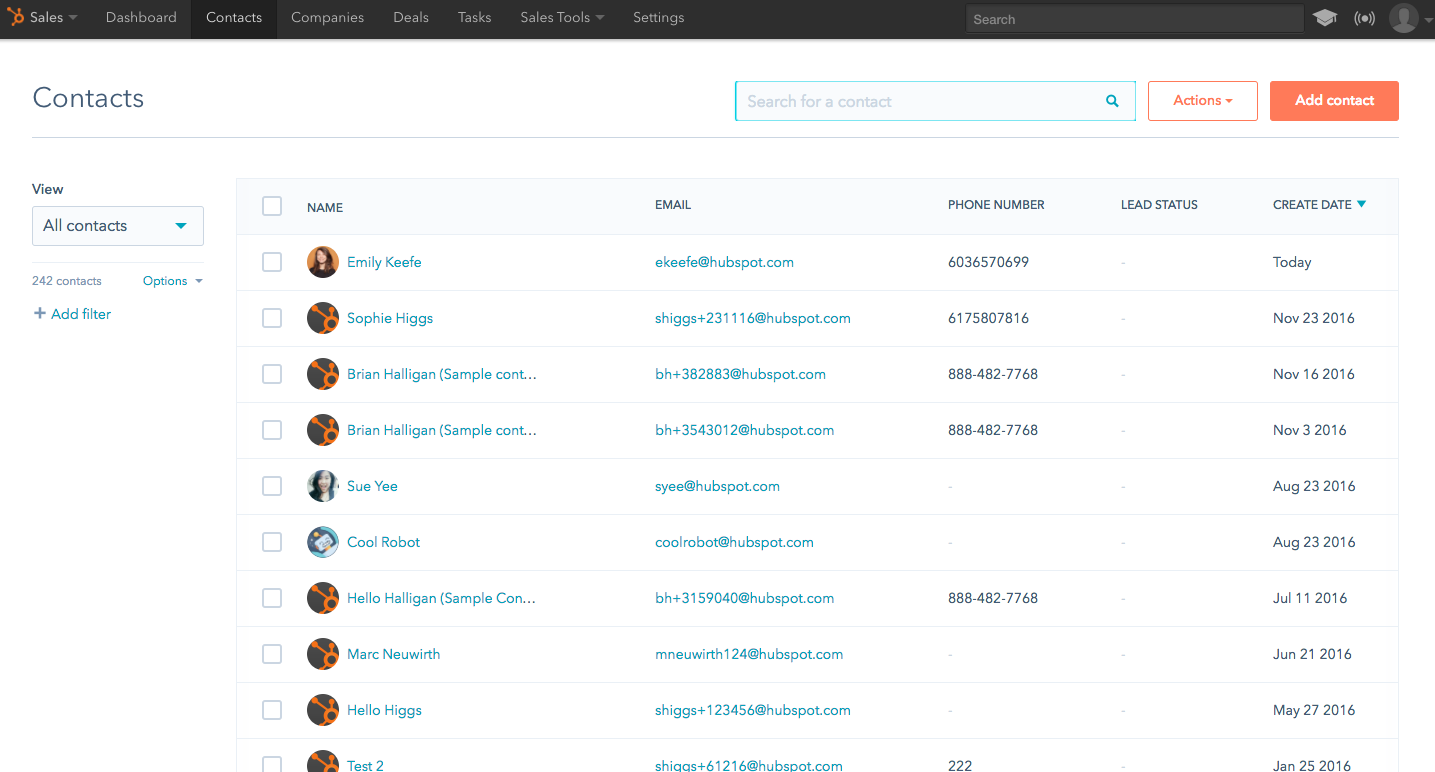 2. Set a roadmap: build your CRM strategy
Now that your data is in the best possible shape, it's time to develop your roadmap to success. This is where you can begin leveraging HubSpot to its full capacity.
Consider all of the touchpoints your buyer sees before making a decision to buy from you. A good CRM strategy should:
Provide an enjoyable customer experience with different touchpoints to convert
Strengthen collaboration between sales, marketing and customer service
Clearly and quickly identify the hottest leads and opportunities
Track lead and customer behaviour as they move through the buyer funnel
Execute targeted sales and marketing campaigns
Produce concrete data insights to guide how you move forward to achieve your goals
HubSpot has the technology to automate all of the above - and this is how ProsperoHub supports you. We put the tools in place to streamline your sales and marketing process, ensuring your CRM works smarter. and that your sales and marketing team can work faster. Empower your team to work with higher productivity levels and greater efficiency for a higher success rate.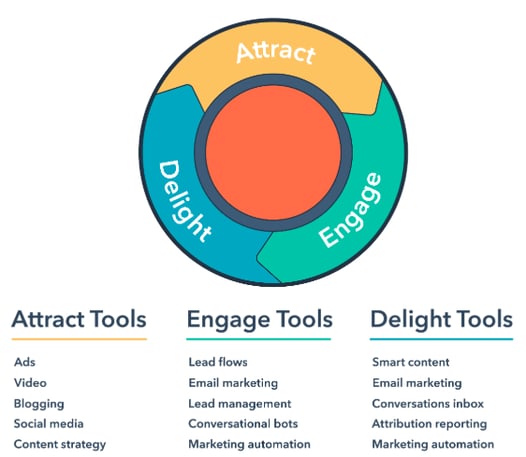 .
3. Get on the same page: align sales and marketing activities
A CRM system should support the full customer lifecycle, and provide seamless collaboration between marketing and sales. If customer data is coming from too many places, there is no single source of truth in how they have engaged with your business. And without marketing and sales having a full overview of each contact's activities, there's no way of telling which leads are most likely to convert. By combining all of your contact's touchpoints in one record, and supporting your operations with automated tools, your teams can unite around a single customer view, and provide them with the contextual journey they need to become a customer.
ProsperoHub will work with you to identify the tools needed to connect your team, to ensure that the handover process between sales and marketing is swift, and the customer journey is valuable. Use HubSpot tools like Tasks and Workflows to ensure contacts automatically move from marketing to sales activities, without any delays. Engage directly with other departments about a specific prospect within their record file.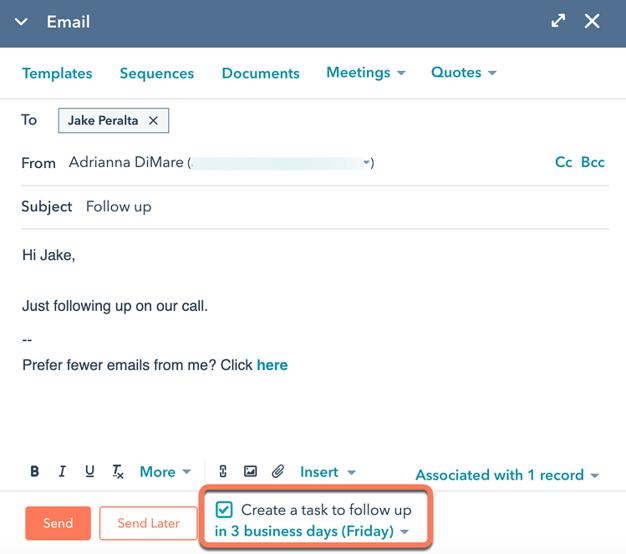 4. Get smart: train your team to be digital-savvy
You may have invested in HubSpot some time ago, but perhaps you assumed that because it's so easy to use, your team would understand all its nooks and crannies from the get go.
If your team is still finding it difficult to become HubSpot-savvy, HubSpot provides a plethora of training via its Training Academy. However, if they've got the basics down, but want to know more about refining their current processes for greater success, ProsperoHub can provide in-depth training to show them how HubSpot's tools can support and elevate their activities. By training your team to work smarter, and developing their understanding of how automation impacts their efforts, they'll have nothing stopping them from working faster, and at greater capacity. And, as we'll have supported the team with a CRM strategy, we'll be able to show them what processes they need to follow to create more business opportunities in less time - all while aligning them with your overall business strategy.
5. Let your voice be heard: create powerful content
Now that you've got the processes in place, you need to figure out how you're going to engage contacts at each touchpoint. This is where a high-quality content strategy comes into play. Without the right content to nurture your leads, you have no way of communicating to your audience that you have the answers to their problems. Providing targeted and tailored content at every point of the buyer's journey will reassure them that your business understands their needs and can help them achieve their goals.
At ProsperoHub, we can create a robust content strategy that provides solutions to your target audience's challenge, and implement the content at the appropriate stage of the buyer journey. Whether it's SEO, social media, or email marketing, we can work with you to develop a strategy within HubSpot, that completely transforms your ability to convert leads, from your website to your sales team's lap.
As you can see, a CRM is only as strong as the strategy you're implementing. And we can support you with all of that.
We'd love to have a discussion about your biggest challenges and how we can help your business reach its revenue goals.
Book a free consultation with us today.