"There is a need for all businesses to think of digital-first outreach as a fundamental part of their sales and marketing approach." - Interview with Colin Abercrombie, Co-CEO of ProsperoHub.
There has been a significant shift in marketing and sales approaches across all industries in recent years. Traditional marketing and sales methods, such as telemarketing and cold calling, have become largely redundant in the modern world, and in 2020 meeting potential prospects and customers in person became entirely impractical.
This organisational culture shift towards digital-first outreach is the active move away from using traditional sales and marketing methods to prioritising digital ones.
In order to do this effectively, your teams now require automated sales and marketing tools and the right digital platforms to speak with the right prospects at the right time. With this in mind, HubSpot can be an invaluable resource for your digital marketing and digital sales outreach and analytical abilities.
The industry-wide move to digital-first outreach
We conducted a survey with our community of CEOs, Managing Directors, and Sales and Marketing leaders to understand their experiences and thoughts on the changes that have happened this past year, and how they see the marketing and sales landscape changing moving forward.
Our results showed that 62.5% of respondents agreed that their organisations had undergone a significant shift in their approach to sales and marketing in 2020, with 81.25% believing that a digital-first approach will remain the new standard in their industry.
Over 80% stated that the main benefit of a digital-first approach continuing would be saving time. However, 50% agreed that the main negative effect would be the increased difficulty in building trusting relationships with customers. In addition, 75% of responses agreed that customers' expectations rose in the past year, including being more available digitally in a short amount of time.
We also asked how this audience would define a digital-first approach in their organisation – some of the responses we received included:
"The more information we can get from prospects in terms of what content they interact with, the better our approach in the future will be."

"Automating the customer journey rather than each communication being manual. Automating sales notes being added to client files."

"Utilising one CRM unified platform to engage with prospects at scale using HubSpot tools to build relationships post-pandemic. Aligned sales and marketing is more important than ever as well as powerful reporting on digital campaigns."

"Using digital channels to entice our target audience to engage and become prospects."



The

digital marketing

effect
Nick Eades, a highly experienced commercial CMO, informs us in his interview of the significant changes his organisation's marketing department underwent in 2020. He said: "We have reinvented our approach to marketing in the past year, focusing on an Account-Based Marketing (ABM) approach."
He states that the main positive outcome of this is that this form of marketing is "very measurable". The second is: "that measurability forces you to have really very strong insight into the issues that your customer is facing, and how to communicate that your proposition is uniquely placed (i.e. with a clear, differentiated value proposition) to help them."
Eades notes that "effective communication is the key". He says: "You still have to do the proposition hard yards before you go to market. Digital is the last part of puzzle."
HubSpot can provide valuable digital marketing tools to elevate this communication, promote this enhanced value through a variety of channels, and maximise engagement and analytical abilities with your entire database of contacts.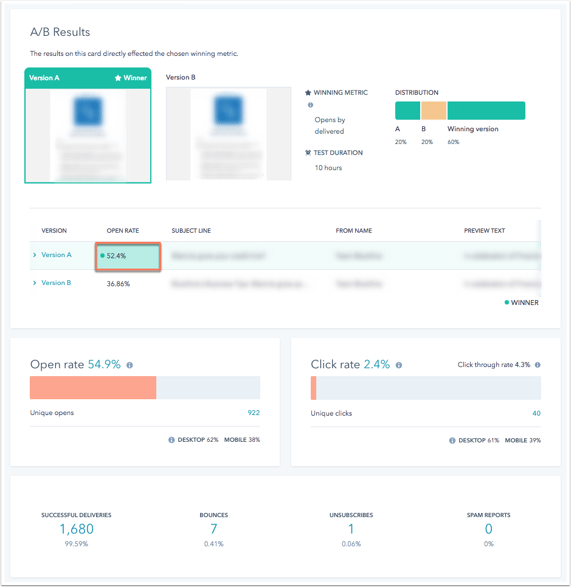 The

digital sales effect
A widespread evolution has taken place in the role of salespeople, changing from prioritising in-person selling and customer-facing responsibilities, to a digitally-focussed approach involving more collaboration with marketing teams. Marketing and sales teams now must reach potential prospects higher up the funnel and speak to a larger number of people to continue to succeed.
Neil Ritchie, Co-CEO at ProsperoHub, explains in his interview how HubSpot has equipped ProsperoHub's sales team effectively to rise to the challenge of digital-first outreach. This has enabled ProsperoHub to develop a "digital-first route to revenue plan that aligns marketing efforts with sales engagement in a customer-centric manner".
Ritchie says that, in short: "A digital-first sales approach delivered on a leading CRM and sales platform helps salespeople identify leads, have more effective engagement with those leads, and ultimately win more new customers/clients."
He continues to say that he does not feel that customer expectations have changed drastically in the past year, but rather we are able to now have much more thorough insight into customer engagement with HubSpot's variety of digital sales tools. "By using tools that manage your customer experience such as HubSpot, you can very quickly gauge the sentiment of your customer base, and of course each individual customer's satisfaction".
He finishes with his advice to other businesses that may be struggling with a move to digital outreach. He says: "Using platforms such as HubSpot can have a huge impact on the growth plan of a business, but [...] Exec teams need to be clear what they want the business to achieve, and the sales and marketing teams need to be aligned to achieve these outcomes. Too often, the business plan, sales approach and marketing efforts are not all aligned, and therefore the work that is being delivered is inefficient and not as effective as it should be."
"If you can define the plan, make sure sales and marketing know what their roles are in delivering the outcomes, regularly analyse these outcomes to improve the results and make this repeatable, then you are onto a winner."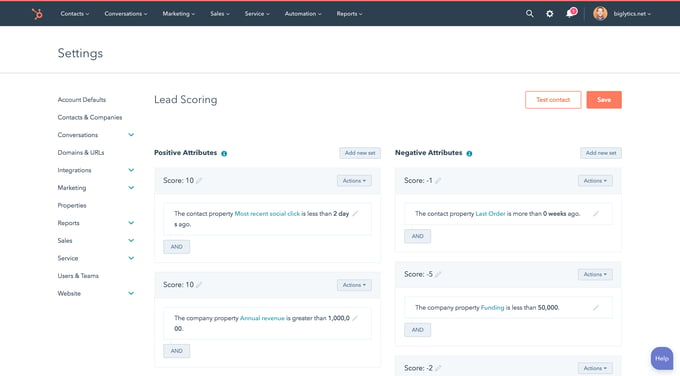 Success in a digital landscape
In today's rapidly digitised landscape, it is essential to incorporate an engagement approach that prioritises empathy and context to help prospects easily identify the challenges and problems that your organisation can help them with.
With HubSpot, you can deliver value to meet your prospects' needs and utilise customer journey workflow automation and thorough data and engagement analytics to help deliver your value, opening conversations with your sales and marketing teams.
However, for some organisations, this move to a digital CRM platform such as HubSpot can prove challenging without professional support, guidance, and training. ProsperoHub are a Diamond HubSpot Partner and CRM Solutions Partner – here to seamlessly integrate HubSpot with your business and provide expert strategies tailored to your business goals to bring your organisation successfully into the future.
Download the Digital-First Outreach survey results here.

Interested in how HubSpot could benefit your business?